Holiday Cheer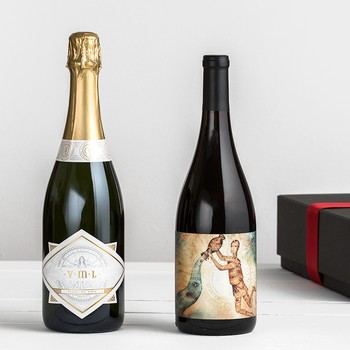 ($115 value)
This elegant gift set is a real homage to the Russian River Valley, and all you need to celebrate the season in style. Our 2014 Sparkling has gorgeous aromatics of pear, tart strawberry, apple crisp, and tea leaf flutter about, creating a fantastically rich and complex bouquet. The palate is lively, and follows the nose with more delicious strawberry notes. The extended lees aging is apparent on the mid palate, reminiscent of bread dough and wild yeast. This gives this wine some width, but not enough to forget the elegance and bright acidity that nearly dominate the palate. This would also be an appropriate time to stop and appreciate tiny, tight bubbles dancing in the glass, adding a touch of auditory pleasure to accompany the other lovely sensory characteristics. The finish is so inviting – plush strawberry corralled by bright acid, and so much length you'll be drinking this wine for days after its gone.
The Starscape Pinot Noir hails from a vineyard that consistently produces incredible fruit: the terroir, the different block aspects, the variety of clones, the farming practices, and most importantly, the expression of that vineyard personified in the profile of the fruit makes this one of our favorite vineyards. The wine is always fruit-forward, masculine but still pretty and complex, is full-bodied for the varietal, is aging quite well, and should be very drinkable for the next 4-5 years.
This is a classy and fun pairing for the Pinot Noir lovers in your life. Included in the set are the two magical wines, a lovely gift box, a gift card that can be personalized, and a 2 for 1 Celestial Tasting certificate.