VML 2014 Blanc de Noir Sparkling - White Label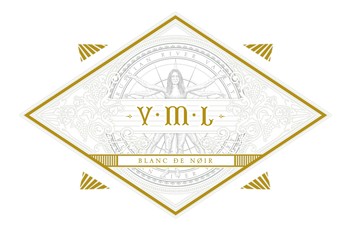 Aromatics of pear, tart strawberry, apple crisp, and tea leaf flutter about, creating a fantastically rich and complex bouquet. The palate is lively and follows the nose with more delicious strawberry notes. The extended lees aging is apparent on the mid-palate, reminiscent of bread dough and wild yeast. This gives this wine some width, but not enough to forget the elegance and bright acidity that nearly dominate the palate. This would also be an appropriate time to stop and appreciate tiny, tight bubbles dancing in the glass, adding a touch of auditory pleasure to accompany the other lovely sensory characteristics. The finish is so inviting – plush strawberry corralled by bright acid, and so much length you'll be drinking this wine for days after it's gone.
Pair this wine with just about anything – it can hold its own with bigger flavors or pair down with more nuanced dishes. Personally, i can't wait to smoke some salmon, grab a bag of Lays potato chips, pop open a bottle, and enjoy the ride!